I am continuing my series on the books I've read this year. I try to be very careful in my book selections. I often read a few pages of a book, only to see that it is not what I want to spend time reading. With homeschooling, homemaking, church work, and about seven-thousand other things that I must do, I have little time for reading. The books I choose must meet a high standard, my own special "book standard". Overall, I am pleased with the year's selections. Maybe you'll find something in these posts that you will enjoy as well?
Previous entries:
Part One
Part Two
I'm sure you have heard of (and probably read), Pollyanna, by Eleanor H. Porter. I had read it, too, many years ago. This time I enjoyed it with my children as a read-aloud selection. The book has some differences from the Disney movie, which we have seen many times. It's easy to confuse cinema with the print, and in my opinion, Walt Disney did not outdo the original story. If you have not made the acquaintance of the indomitable Pollyanna Whittier, I urge you to do so. This book has it all: love, laughter, suspense, and in the end, it touches your heart.
Dicey's Song by Cynthia Voigt was one of those stories that called to me from the library shelf, asking me to read it. (I know that sounds weird. But, hey, I'm weird.) I had wanted to read it for a long time, but I was afraid it would be too sad a story, therefore, I put it off. It is also a Newbery Medal winner and I want to read every book on that list. Anyway, I decided to live dangerously and throw caution to the wind! I checked it out last winter and made a vow to read it. It's the story of the orphaned Tillerman children who move in with their grandmother. It chronicles their adjustment to each other and their various struggles, mostly financial ones. I kept expecting something terrible to happen to one of these sweet children, but thankfully, it didn't. It is a touching story, but not at all heart-wrenching as I had feared. It was rather blunt, which surprised me. It definitely has a somber mood. I liked it, but didn't love it.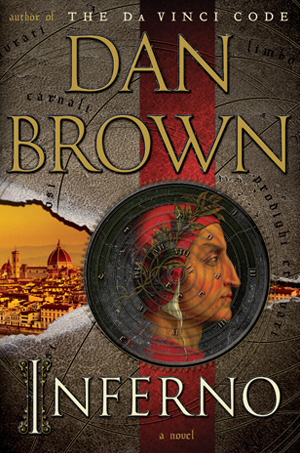 Inferno by Dan Brown was the first book of its kind that I have read. It is a fast-paced "world event" type story, which I usually don't read. A friend at church passed a copy around and I was glad to get a turn to read it. It's about a Harvard professor who must decipher a puzzle which revolves around Dante's famous work, The Divine Comedy. I'm afraid to say too much about it for fear of ruining the book in case others want to read it. I liked it, but not enough to to read other works by Mr. Brown. It was nice to read it simply because it was a new genre for me.
I really enjoyed this theological work by Dr. A. W. Pink. I highly recommend it. I wrote a detailed review of this book, which you can read HERE.
I found a copy of Hank the Cowdog by John R. Erickson at our local Goodwill. I had wanted to read it myself, but after one page I decided that we all should enjoy this book as a read aloud. Oh my soul! You will hoot with laughter at the antics of Hank and his pals! I am looking forward to reading other books in this hilarious series. Read it to a child you love, today! If you haven't got a child, then borrow someone else's. Or read it to your friend or husband! It's too funny to read alone. But, if you must, you must. You won't be sorry.
I purchased You've Got a Book in You by Elizabeth Sims from Amazon with a birthday gift card. It is a new book on writing from Writer's Digest. I am always reading about writing in order to make my blog more interesting. (Is it working? Never mind.) Ms. Sims offers many helpful tips in this book such as finding the just the right tools (favorite pens, paper, etc.). She shares a way to write anywhere by entering "garret mode" in your mind. She advises that in the planning stage of writing, one should start anywhere and keep the story going by saying to yourself, "Yes, and then…" For example: A young boy hits a baseball in an abandoned house (Yes, and then…) He decides to go against his heart-pounding fear that the house is haunted and go inside to get the ball. (Yes! And then…) He steps up the dilapidated wooden staircase to the porch, places his hand on the brass knob of the front door… (Yes! And then?) And so forth. I thought it was a good idea, because I really hate planning stories. My only gripe about this book is that there is a lot of profanity. I never even worried about that since I own so many of the Writer's Digest books which have no such issues. Because I spent money on it, and because she shared some good ideas, I slogged through the cursing.  Sometimes you just have spit out the bones and take the good from a book. This one has some bones, but a lot of meat, too.
Have you read any great books this year? Please leave me a recommendation! I'm compiling next year's list now. Thank you!