I apologize to any reader who receives these posts in your email. My last installment of "My Book Bag: Year in Review" was labeled "Part 5", and it was actually "Part 4". We are now in part five…for real.
In case you want to read previous parts, just click below:
Part One
Part Two
Part Three
Part Four
Hotel Paradise by Martha Grimes was another book that was recommended by Gladys Hunt in Honey for a Woman's Heart. It is a mystery narrated by an eleven year old girl. I realize now, as I review the books I've read, that I have read several that are told by eleven year old children! That must be my mental age. Anyway, I enjoy mysteries and this was one was good. I found it to be slow moving, but the characters leaped off the page and the story was entertaining so I kept reading. I had never read anything by Martha Grimes before and enjoyed her writing.
The Messenger by Lois Lowry was another book I found at a hotel which has free books. I have read several of Lois Lowry's books and love her writing. I was under the impression that this book was the sequel to The Giver, but it is actually the third book following The Giver. It had that same "Giver" uniqueness and symbolism and drew me in immediately. If you enjoyed The Giver, you will like this one as well.
Have you ever read Tuck Everlasting by Natalie Babbitt? If not, you should definitely give it a try. I have read it more than once and enjoy it each time. I read it aloud to the kids last summer and they all gave it the "thumbs up". If you have ever wondered what everlasting life on Earth would be like, read this book. It is witty, suspenseful, and thought provoking. And it even made me cry…but that's probably no surprise.
Somehow I missed reading The Giving Tree by Shel Silverstein until this past summer, even though I know it's a popular book. I found it while searching for books to read to Matthew for our library's summer reading program. I read it two times. The first time was to all the kids, because they were curious about it, and the second time was to Matthew, and Terry happened to be in the room. Both times ended with all of us in tears. Terry asked me not to read it again because it was so sad. So, if you haven't read it before, consider yourself warned!
A Journey in Grace by Richard P. Belcher is a Christian theological novel. It's about – now, don't hate me – the dreaded word, "Calvinism". If you're interested in knowing what it is, but do not have the time to study theology for hours or do a decade-long Bible study (as I have had to do) then this book will give you brief, and interesting, theological insight. I read the ebook because the book is now out of print, but some copies are available used.  After I got it, I found out that for a short time Mr. Belcher, the author, taught my husband's dad and his pastor Greek lessons. So, my father-in-law has met Mr. Belcher! Anyway, the story is about Ira Pointer, a Bible college student who gets an opportunity to pastor a small congregation nearby. The first question the pulpit committee asks him is, "Young man, are you a Calvinist?" Mr. Pointer faced a problem: he had no idea what Calvinism was! We get to tag along as Ira asks various theology professors and preachers, "What is Calvinism?" The answers, and reactions, are quite similar to my husband's and my own experience. This novel covers everything about Calvinism in a couple hundred pages, so it's not at all exhaustive, but again, it's a good overview. The plot isn't bad either. Mr. Belcher has written other novels in his "Theological Journey Series", but I have not read them. As with most books I read, I do not endorse every view expressed in his book, but overall, it was an accurate representation of the Doctrines of Grace.
Up a Road Slowly by Irene Hunt is a book I've been meaning to read for a long time. I had seen it listed on the Newbery Medal list, read the synopsis, and meant to get it, but life got in the way. I had read Across Five Aprils, also by Ms. Hunt, and was curious about this one. Well, I happened to be in the youth section last summer and ran smack dab into this little gem on the shelf. I immediately snatched it up and read it. It is a touching story about a young girl who is dealing with the death of her mother, the moving away of her older sister, and her first love. I think it would appeal more to girls than boys because of its topics.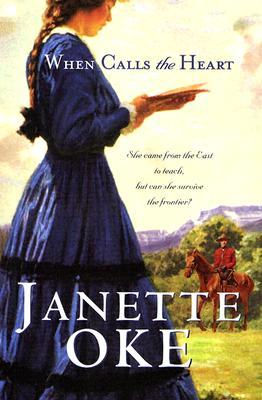 When Calls the Heart by Janette Oke was the first Christian fiction novel I ever read. I was about fourteen years old and absolutely fell in love with Elizabeth, Wynn, Nimmie, and life in the Northwest Territory of Canada! Lauren's great-grandmother recently gave her lots of Janette Oke books. When I saw this one in the box, I couldn't resist re-reading it for old time's sake. I have read several of Mrs. Oke's books over the years, but there's something special about this one. I have always preferred Janette Oke's writing style over any other Christian novelist. If you have never read this one, you should give it a try.
Owls in the Family by Farley Mowat was recommended by Jim Trelease in the The Read Aloud Handbook (another book you should read!). This book is short and hilarious. However, even my older children teared up at the end of it, which was a surprise since we had laughed our sides out all the way through. Kids everywhere will love meeting the Mowat family, and their owls, in Saskatchewan, Canada.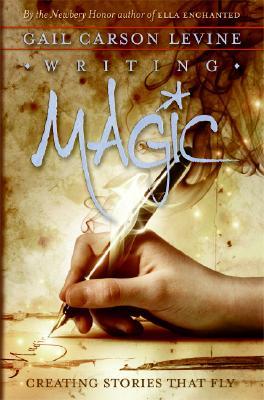 Have you ever read Ella Enchanted? Well, that's a Newbery Medal book that you will love! Gail Carson Levine also wrote Writing Magic. She gives excellent writing advice for kids (or *ahem* adults) from how to plan a story, to how to publish it, and everything in between! Rough drafts can be a nightmare, and I liked how she tells the reader (or, writer) to think of the first draft as though your telling the story to yourself, don't worry about keeping others interested, just get the story down. She offers a character checklist to help create intriguing characters for your story. Her list includes the normal things like, name, sex, age, and but also other things like"something in his pocket." It was very cute. She tells students to go ahead and change up great stories, like fairy tales, without fear of being unoriginal. (She also explains plagiarism for young writers.) Everything in this book for a fifth grader, so it was right on my level! This book would be excellent for your homeschool, or for anyone who cares about the craft of writing.
The Sign of the Beaver by Elizabeth George Speare was the first book we read for our new history course, Notgrass History. This is yet another book I'd read before and enjoyed all over again. I know that winning the Newbery Medal doesn't mean I'll love the book, but it's a good indication that I will. This one fits the rule. I enjoyed reading about Matt, his family, his struggles, and the struggles of the Native American. Attean was a character that I both hated and loved. I found it to be a thought provoking story. It led to several good discussions about this part of American history, which, since we were reading this as part of our history study, was a very good thing.
To the Golden Shore by Courtney Anderson is, by far, the best book I've read this year. You can read my detailed review of it HERE.
Thanks for reading! See you soon for part six – only nine more books to go. Please leave me a comment about your favorite books!
With love,